Mikhail Heifetc
AUTUMN ROCK'N'ROLL
This is a "light comedy with a text that can be quickly internalized and transferred to everyday life situations", as noted by journalist Igor Kavčič of Gorenjski glas after seeing the premiere.
The story is simple. Him and Her. He lives alone, as does She. They meet at a dance class. They become dance partners. Both in their golden years, craving dance, movement, secretly hoping that life still has some nice surprises in store for them and that not everything that could happen has already passed them by. But what happens when the pleasant beginning soon becomes complicated - when He, her dance partner, suddenly stops going to dance class.
INTERESTING FACTS
World premiere: Academic Drama Theatre Tula, Russia (2016)

The play has had 26 premieres worldwide so far.

Slovenian premiere by the associations: Music-Drama and Slovenian National Theatre Kranj, Kokrica pri Kranju (2022)

Award: 1st prize of the international competition of contemporary Russian drama Liki (2015). The competition was founded in 2003 by the Moscow School of Modern Playwriting together with co-founders (Russian State Library, Radio Culture, Modern Drama Magazine). The competition accepts unpublished plays written in Russian. The competition supports national drama as does the Slovenian festival Teden slovenske drame (The Week of Slovenian Drama) at the Prešeren Theatre Kranj supports creators of Slovenian drama texts.
Based on the motifs of the lyrical comedy "Rock'n'Roll at Sunset" by Mikhail Heifetc
Translation and adaptation: Igor Korošec
Director: Igor Korošec
Dramaturgy: Nadja Strajnar Zadnik
Cast:
NADJA STRAJNAR ZADNIK
IGOR KOROŠEC
Igor Korošec
is a Slovenian actor who graduated in Acting from the Russian Academy of Theatre Arts (GITIS) in Moscow. During his studies in 1995, he received the Moscow Mayor's Award from Yuri Luzhkov for his interpretation of Anton Chekhov's short story "A Good German." After completing his studies, he worked for several years at the Slovenian National Theatre in Celje and also performed at the Ljubljana City Theatre. He then moved to Los Angeles, where he acted in theatrical productions such as "King John," "Grey Matter TV," "A Word with Orlando," and television series like "Alias," "Chuck," "Rizzoli & Isles," "Grimm," films such as "The Good German" (2006) directed by Steven Soderbergh, "Charlie Wilson's War" (2007) directed by Mike Nichols, commercials, radio plays, and more. In the USA, he also taught acting at UCLA - University of California Los Angeles, directed the street musical "Romeo and Juliette: From Hate to Love," the theatrical production "Got Fiance, Girls?," and the television pilot "Along Came You," for which he also wrote the screenplay. Recently, after 22 years of living and working abroad, he returned to Slovenia and founded the Association Slovenian National Theatre Kranj (Društvo SNG Kranj), where he not only acts but also directs and produces.
In 2016, he received the Best Actor award at the Global Monthly Online Film Competition for his role in the short film "Minus 1," which is available to watch at https://youtu.be/IytpAuVHnVc.
"Audiences laugh the most when the actor suffers the most."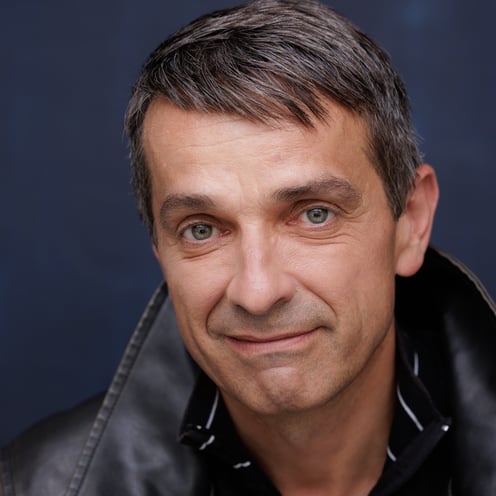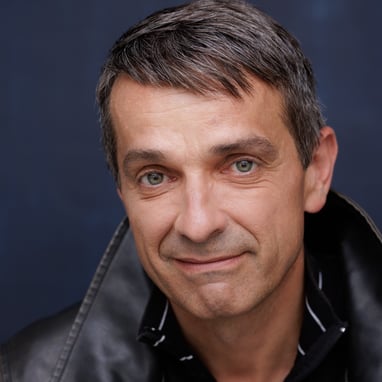 Nadja Strajnar Zadnik
is a graduate actress who started playing her first roles in her childhood. Since graduating from AGRFT, she has played more than 120 different roles, mostly in professional theaters, on television, radio, and film. She began her professional career at SNG Drama and Mladinsko gledališče, continued at SNG Celje and puppet theaters, and ended her professional path at Mestno gledališče ljubljanskem. Her graduation work, "Naivne lastovke," with Duša Počkaj, Jurij Souček, Dare Valič, and Nadja Strajnar Zadnik, also became her first professional performance at SNG Drama. Her first professional film work was the leading role of Gina in the TV series "Mladost na stopnicah," directed by F. Štiglic. In 1988, she was nominated for the Borštnik Meeting for her role as Sonja in "Španska kraljica" as the best female role. At the end of her professional career, she also tried her hand at ballet, where she danced the role of Simone in one of the oldest European ballet performances, "Navihanka."
"I can tell you that life is a comedy... but the truth is that being a good comedian is harder than being a bad tragedian."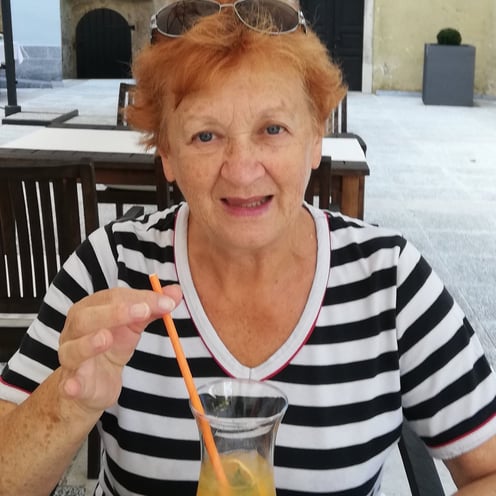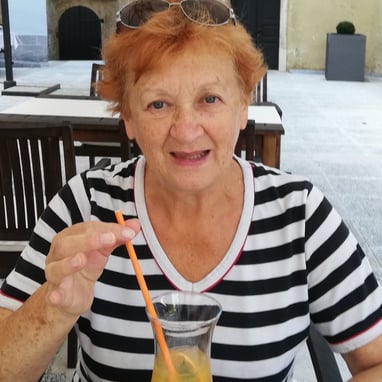 Mikhail Heifetc
is a director and playwright born in Russia in 1955. Since 1990, he has been living in Israel. He is a member of the Association of Playwrights of St. Petersburg and the Association of Playwrights of Russia. He is a highly successful author, having won numerous international literary and drama competitions. He has written over twenty plays, which have been translated into German, Chinese, Bulgarian, Armenian, Ukrainian, Belarusian, Hebrew, and now Slovenian. His works are staged in Moscow, St. Petersburg, and other parts of Russia, as well as around the world. He is the author of the popular, now cult play of the last decade "Saving Kammer-Junker Pushkin" (History of a Non-Occurrence), which has received numerous international awards and is currently being staged in 40 theaters worldwide.
"Jesenski rock'n'roll" (orig. "Rock'n'Roll на закате") is the first play by Michael Heifetc to be staged in Slovenia.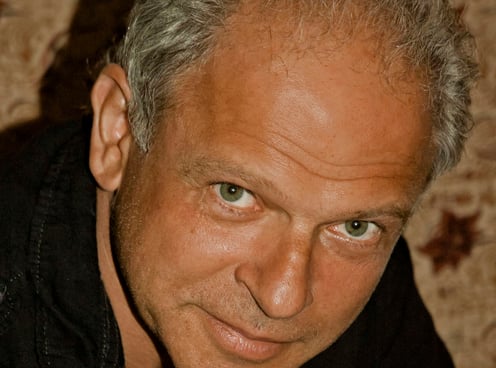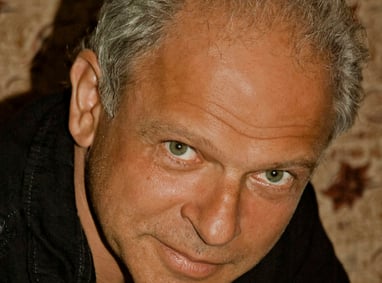 The media about the performance
Both actors confidently demonstrate their creative power, and they dominate the stage throughout the portrayal of their roles, whether in diction, movement, or overall stage presence. Igor Korošec showcases his rich acting knowledge and may even be in his prime years as an actor. Nadja Strajnar Zadnik, a retired member of the acting ensemble of the Ljubljana City Theatre, confirms the saying that good actors never retire. No, we are never bored during the performance, so a recommendation for all latecomers - if you come across a rock'n'roll repeat, don't miss it.
From an article in Gorenjski glas, June 2022; author: Igor Kavčič
Audience about the performance
"After COVID, this performance was a balm for the soul. We really laughed from the heart."
Marjeta Ž. with family
"My husband and I were bursting with laughter from the beginning to the end of the show. The best performance ever."
Jožica in Bine
"Two actors on stage for an hour and a half... When our neighbors invited my wife and me to see Jesenski rock'n'roll, I was expecting to be bored the whole time, but I was pleasantly surprised. Something was always happening, it was funny throughout. These two actors are amazing!"
Karlo
"My children have been quoting the joke about the carps all day long. It was their first time in the theater and they are absolutely thrilled. All three of them keep asking when we'll go see that aunt and uncle who were really funny again."
The Malovrhs'
"Like watching my father-in-law and his partner. Hilarious. This is what we need in these times."
Milena
"Finally, a show without swearing and stripping. It's clear that laughter can be achieved without them. Bravo!"
Miha in Branka